SnowDrop is our Intranet web portal. It allows easy access to the MOSAIQ® patient file from any browser, fixed or mobile.
SnowDrop makes it easy to view documents, medical notes, and more generally any information contained in the patient's file through personalized reports.
SnowDrop is the ideal extension to MOSAIQ® when it comes to distributing elements of the patient record beyond the radiotherapy department:
Medical service, chemotherapy, medical imaging, emergencies....... SnowDrop gives immediate and secure access to the elements of the MOSAIQ® patient file necessary for patient care.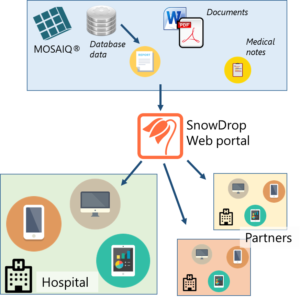 The fine management of access rights allows SnowDrop to be adapted to multiple situations: the creation of patient list makes it easy, for example, to distribute specific patient case for clinical research .
The interface adapted to mobile equipment will allow radiotherapists and oncologists to access patient information when they have to intervene outside the service.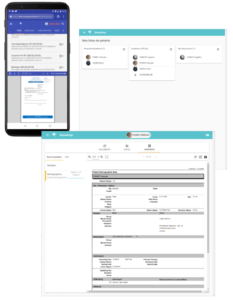 You want to know more about SnowDrop, its possibilities, the conditions of implementation?
Feel free to contact us using the attached form
EXPLORE ALL OUR SOLUTIONS