Phospho is a mobile application (smartphone and tablet) allowing the user to:
take and integrate the positioning photos into MOSAIQ®,
take and integrate the patient's ID photo,
fill in forms (assessments),
view and create notes,
view various information about the patient.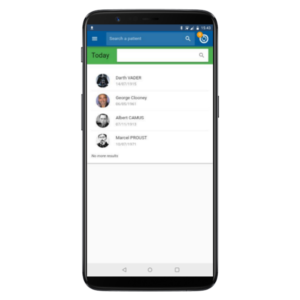 Phospho adapts to different contexts of use:
for the physician, the connection to the institution's wireless network allows quick access to the list of his daily patients, from his office or on the go,
for the therapists, the use of Bluetooth connectivity coupled with the offline mode is perfectly suited to work in simulator room or at the treatment bunker,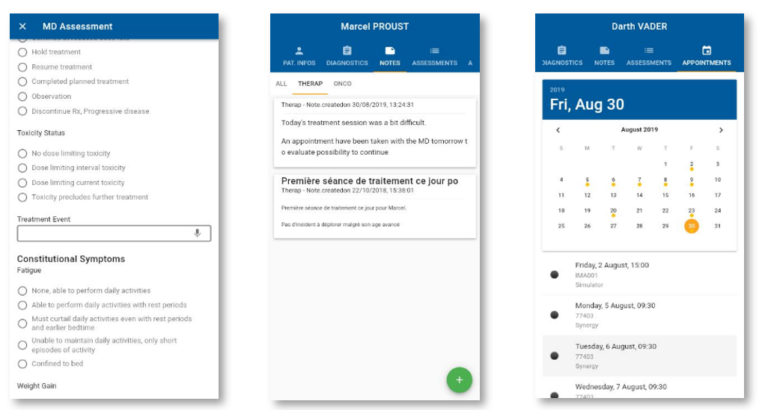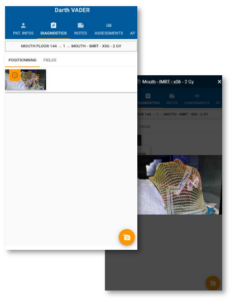 Treatment setup images are easily taken using the smartphone/tablet, and their association with the selected site or beam is immediate. They are asynchronously transferred to MOSAIQ® database and available in minutes.
Note and form/assessment entry is adapted to the touch screens of mobile devices. Both are immediately transferred to MOSAIQ® database and available for the other users.
The use of speech recognition integrated with Android also allows fast entry of unstructured data.
You want to know more about PHOSPHO, its possibilities, the conditions of implementation?
Feel free to contact us using the attached form
EXPLORE ALL OUR SOLUTIONS