Tippy is the patient portal designed by Tungsten.
Tippy allows the patient:
to access the details of his next appointments (date, time, place...),
to communicate electronically with the service (in a similar way to SMS),
to download documents,
to fill in forms (well-being, side effects, medium/long-term follow-up, etc.)...
..from a dedicated website or from his smartphone (IOS or Android).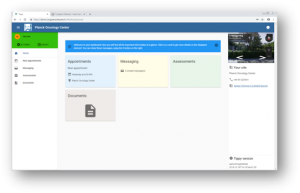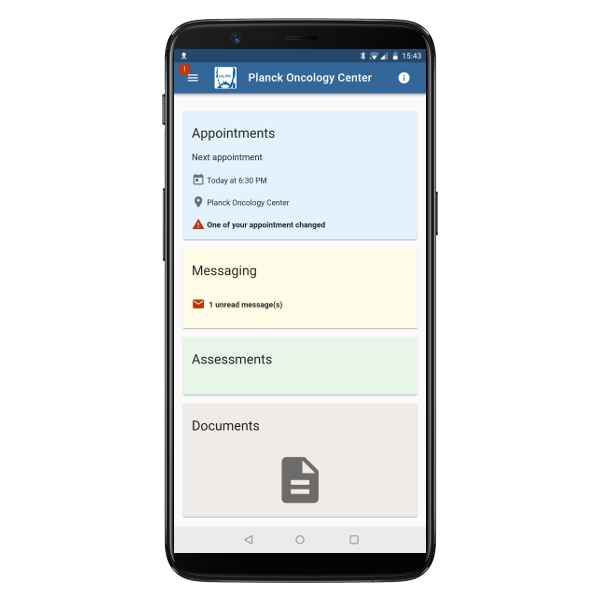 Tippy for staff is perfectly integrated with MOSAIQ®: available in one click, its "staff" interface allows to send and visualize messages, to enroll patient, to make documents available, and to monitor their activity.
In return, the forms filled in by the patient (self-assessment) are directly integrated, in a discrete form, into the MOSAIQ® database, which allows their immediate use and without re-entering.
If the patient wishes, Tippy also allows to process appointment changes through the application. Integration into the MOSAIQ® schedule makes it easier to manage.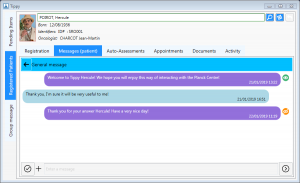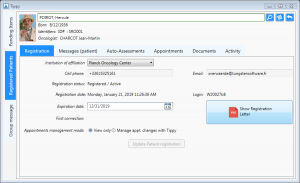 Adapted to the daily routine of the service, Tippy will also make it possible to send group messages (information on machine incidents, for example), or will limit the list of treatment appointments visible to the patient to those of the following week only...
In addition of the application, our Tippy solution also includes an appointment confirmation engine via SMS.
You want to know more about TIPPY, its possibilities, the conditions of implementation?
Feel free to contact us using the attached form
EXPLORE ALL OUR SOLUTIONS
With Patient-Control, patient verification process at the treatment-bunker entrance is enforced. Choose your modality: barcoding, fingerprint, rfid… …and put the...
+