DocImport is a solution dedicated to import quickly documents into MOSAIQ regardless of their origin (paper, e-mail, business software...).
DocImport helps you build a fully paperless patient record and thus facilitates the sharing of information within the medical team while reducing storage and handling costs.
Coupled with MOSAIQ's review/validation workflow, DocImport ensures that the received documents (biologies, imaging tests, etc.) have been reviewed by the physician. The latter has immediate access to these elements from his MOSAIQ® working list.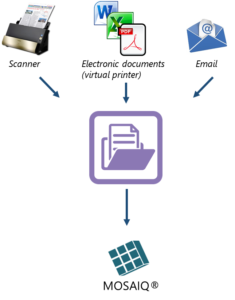 DocImport adapts to the organization of the service: individual or department scanning, sharing or individualization of the work list, integration rules...
DocImport's user interface is designed for maximum productivity: document viewing pane, global processing or page by page, comparing previously imported documents  with scanned documents (avoiding importing duplicate), bi-directional MOSAIQ contextual integration...
DocImport's email interface automatically retrieves emails, with or without attachments, from the work list - when these messages have a standardized HPRIM header (France only), the patient is automatically matched by DocImport.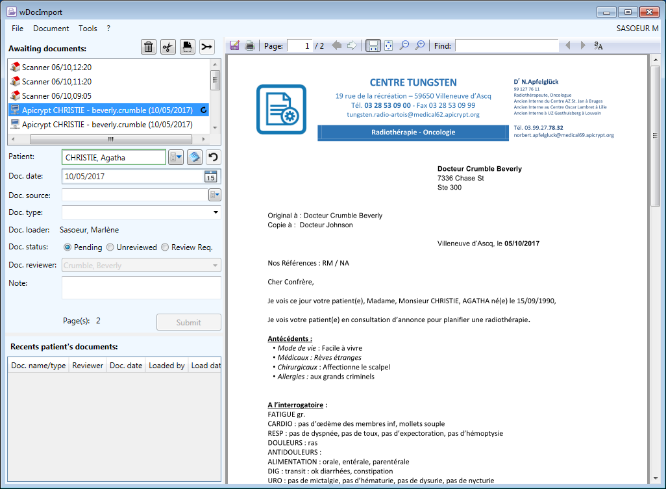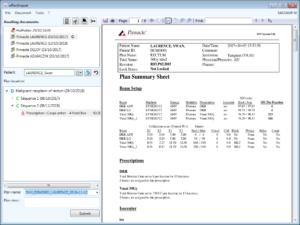 DocImport also helps with the import of physics and dosimetry documents by allowing one-click integration and attachment to the processing sequence or site required.
Document integration is further secured and facilitated by the use of plugins to extract patient information from PDF documents output from the TPS....
You want to know more about DocImport, its possibilities, the conditions of implementation?
Feel free to contact us using the attached form
EXPLORE ALL OUR SOLUTIONS