Patient-Control is our patient verification solution at the entrance of the treatment bunker.
Whatever the control method chosen (barcode, fingerprint, rfid), Patient-Control puts the patient at the centre of the verification process and thus reinforces its reliability .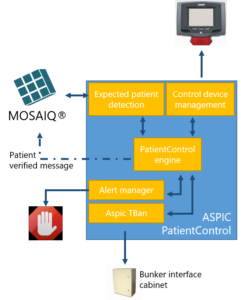 Patient-Control interacts with MOSAIQ® on the sequencer station: as soon as the patient's verification is required, Patient-Control intervenes by:
Warning the therapist (without blocking interactions with MOSAIQ® to allow the room to be prepared),
Activates the identity control system (mini barcode kiosk or fingerprint reader),
Physically prohibits processing via a device wired to the bunker safety circuit,
The treatment can then only be delivered after the patient has been identified using his card or fingerprints (the manipulator always having the possibility to override by signing).
By asking the patient to unlock the treatment himself using his card or fingerprints, Patient-control helps to prevent selection / handling errors at the desk.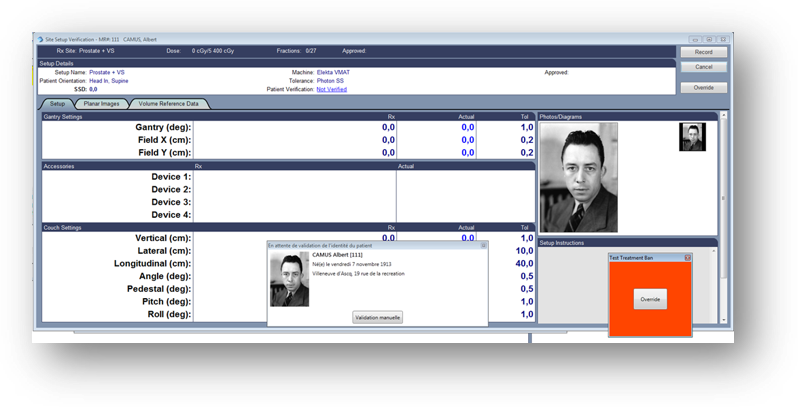 You want to know more about Patient-Control, its possibilities, the conditions of implementation?
Feel free to contact us using the attached form
EXPLORE ALL OUR SOLUTIONS